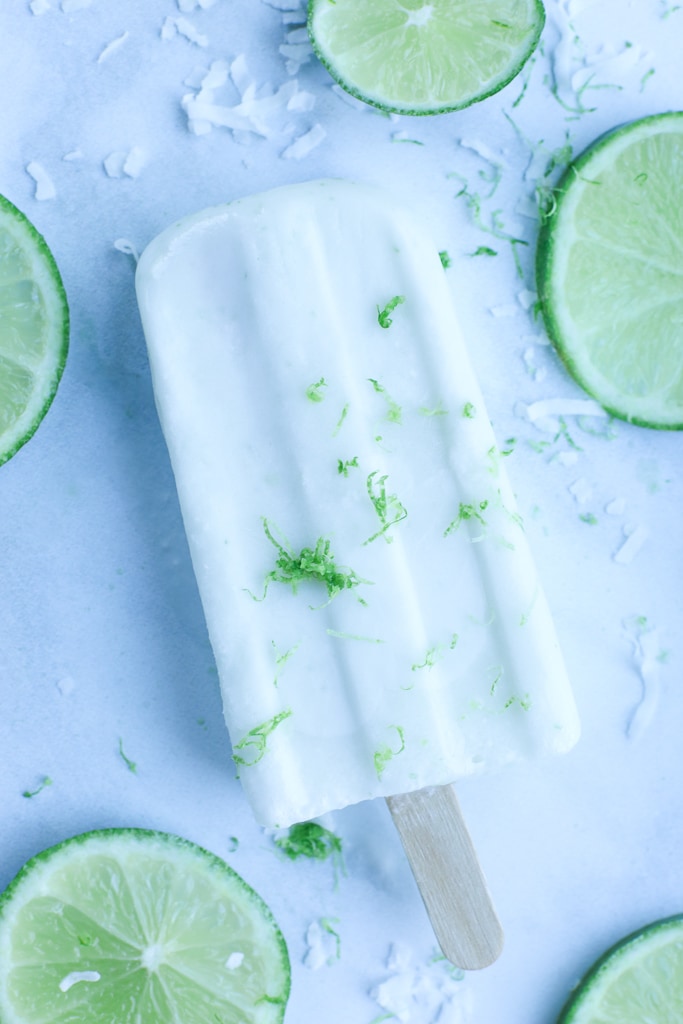 Facebook
These Coconut Lime Protein Popsicles are dairy-free, Keto-friendly and have incredible flavor. They make a low-carb snack or dessert that's perfect for summer!
Skip the overpriced grocery store popsicles this year and make your own in less hands-on time than it takes to get to the grocery store!
Seriously. These Coconut Lime Protein Popsicles have 4 ingredients and take 5 minutes to whip up, plus freezing time.
I wanted these to be a healthy and refreshing summer treat. They just happen to be a dairy-free and Keto-friendly snack or dessert.
I don't necessarily stick to dairy-free or Keto all the time (okay, basically none of the time) but I do like to limit my dairy and balance out my snacks and dessert with lower sugar and lower carb options.
I sweetened these with Monk Fruit Sweetener , which I've been using a lot lately. It's a natural sweetener that's sugar-free and has non-impact carbs, which mean it's a zero on the glycemic index and is diabetic-friendly. I love it!
I also added some unflavored collagen protein powder to make them more satiating and as a great way to get some collagen powder in. It's the same powder I used in this Cafe Mocha Collagen Protein Smoothie , which is the only protein powder I use. You can certainly substitute a vegan protein powder or your favorite protein powder, but I suggest an unflavored one.
The rest of the ingredients are just coconut + lime, baby.
Pure summertime. If you try these, please let me know what you think!
Print Coconut Lime Protein Popsicles
These Coconut Lime Protein Popsicles are refreshing and make a delicious summer treat. They are dairy free and Keto and diabetic friendly. Author: Maryea Flaherty | Happy Healthy Mama Prep Time: 5 minutes Total Time: 4 hours 5 minutes Yield: 7 popsicles 1 x.